Finally! A Forex System That Requires Just Minutes A Day...
Dear Trader-With-No-Time-No-Trade,
Would you be surprised if I knew exactly why YOU are not making money in Forex right now?
Give me less than 42 seconds and I'll tell you precisely what's wrong with your Forex trading.
Here's the first reason why you are not making money...
I've learnt a thing or two in my years in Forex.
One thing that constantly surprises me (I thought I'd be used to it by now!) is how difficult most traders think trading is.
Yes, it takes some knowledge, but it does not require complicated systems or anything like that.
Here's a little secret of trading that no one ever told you (until now!)...
What does this mean?
It means that the market will provide you with simple, easy and low-risk opportunities
– but you have to be ready.
By 'ready' I mean that you must have...
Forex isn't random – not even close to it!
But there is a lot of what you might call "noise".
It would be nice if the market moved nice and smoothly for us and our systems would work every day.
As you probably know by now, this isn't the way it works.
I mean, if some huge bank gets an order from a client to dump a few hundred million of a particular currency – it's going to move the market, a lot! And no system is going to be able to deal with it – that's trading.
That's the kind of thing that happens when an otherwise good trade fails and your stop loss gets hit.
Listen, what I'm telling you here is...
I'm here to tell you like it is. I have no ulterior motive – I'm not trying to make a "quick buck".
I'm trying to show traders...
In particular, I'm talking to YOU – the trader who has a job and doesn't have the time to spend in front of the screen.
I personally don't spend much time in front of my trading screens. I mainly trade the 4-hour and daily charts and I'm more than happy with my returns.
I value quality of life and my free time – this is why I trade the higher timeframes.
You can...
I'm not feeding you "hype" – it's just a simple fact.
Don't believe me? No problem, there are a lot of "fakers" out there, I understand that.
So what I'm going to do is tell you another little "secret" that other so-called "traders" never will...
And you want to know why this is the case?
It's simple...
I'm not making this up – it's real trading truths that I've learned the hard way
– and I'm giving to you right now for nothing.
When you trade longer timeframes then you have plenty of time to see the trades well in advance
(well, you do with my system!).
Because of this, you don't get caught-up in your own thoughts and opinions like you do when intraday trading.
Seriously, I'm on a few Forex email lists, and I never get the kind of information I'm giving you now.
I'm assuming you get the same garbage in your email inbox that I do, right?
Not only do I never get any decent information – I actually get bad information.
Look, I've told you a few things already that are obviously not any kind of "hype", right?
Not only that, but I've given you some solid information that I'm pretty sure you're guaranteed not to hear anywhere else.
You've read this far, so you must trust me to a certain extent.
I'm going to trust you in return and reveal my Forex For Lunch™ system now:
Forex For Lunch™ is a personal system of mine that I trade.
I'm genuinely reluctant to reveal it to just anyone – it's easy for people to write it off as "just another system".
But you know, you've trusted me by listening to what I have to say this far, so I'm going to tell you more about it.
The first thing you should know is that...
Not only is the system very easy to trade – but I go through it with you step-by-step.
I want you to understand it completely because...
Actually, I don't just want you to make pips – I want you to make simple, stress-free pips!
There are just a few basic, totally black-and-white rules to Forex For Lunch™.
Very little decision-making is left to you.
Now, I'm going to show you some charts with typical trades we will be taking with Forex For Lunch™.
I know you've trusted me this far, so I need you to make a little promise to me.
When I show you these charts, you must promise not to jump to any conclusions about it "looking" to complicated to trade.
You promise? Right, good! Let's go...
The following charts are real trades. I've left out specific entry points as you need to understand the rules together (which I show you exactly how when you gain access to the system):
Yes, I know, there are a couple of indicators on those charts.
But you did promise me that you wouldn't jump to any conclusions as to "assuming" that my system is more complicated than it really is.
The indicators you see on the charts are only used as "filters".
In other words, we take a quick glance at the indicators to guide us as to whether a trade is valid or not.
I don't go into numbers, levels, pivots, patterns or any complicated stuff like that...
I've talked enough. If you're still not convinced by now that a simple, solid higher-timeframe system is what your trading needs
– then I have very little hope for you.
I'm sorry if that sounds harsh – but with what I've told you so far, you should be starting to "see the light" for your trading.
Not doing this does not make any sense whatsoever.
Why? Because there is no excuse for not having the time to do it – especially with Forex For Lunch™.
Okay, that did sound a little like the dreaded "hype" (sorry), but I get a little frustrated sometimes.
It's amazing that traders will spend hours in front of the screen trying to trade intraday
– but won't take just a few minutes to scan the market on higher timeframes for...
And they can be doing this while still doing their intraday trading!
Anyway, it's up to you now...
You've trusted me and read this far at least.
I've given you information about Forex and trading that you won't find anywhere else.
I've written down my personal trading system for you into step-by-step form that requires literally just a few minutes a day to trade.
You know me by now – I'm not one to "hype-up" anything.
And I'm certainly not going to start that kind of thing now.
I've told you what I'm offering – and it's now up to you to make the right decision.
I'm not going to make a big deal about the price. No messing about – it's $27!
If you even have to think twice about paying this small price for an opportunity like this – then this system is probably not for you.
How many genuine system have you seen that are specifically tailored to YOUR situation.
You have a job and you don't have much time to trade...
I don't think I need to add much more – I've said what I need to say.
If you're still "on the fence" about my system...
There are some very poor Forex products out there (I've seen them!).
What I'm doing here is offering you a system that is absolutely rock-solid.
I'm offering you my system at this low price so that you have absolute confidence in your decision to access Forex For Lunch™ right now.
That's it – I'm definitely done now...
If you're still not convinced that this is the system for you, and the one that will finally make you the simple, easy pips you deserve – there is little hope for you I'm afraid (sorry, but it's true).
I want to help you trade.
I want to help you make money.
You have to make the right decision now...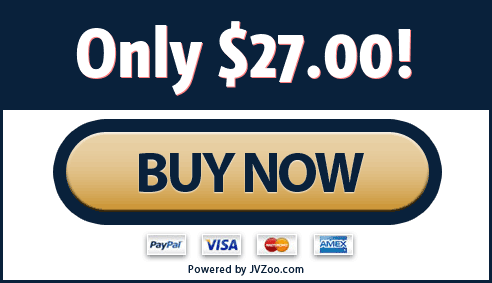 There are no refunds and all sales are final!
Just to be absolutely clear... there is no refund in all our offers.
We believe refunds are just excuses for you to quit easily.

If that is the intention, then please do not proceed further.
We have shown and proven to you the effectiveness of the Forex For Lunch.
There are no refunds and all sales are final.
If you are unsure, please do not proceed. It's better this way.
We will not entertain any refund request for any reason.
This is a one time payment with no license restriction.
---
Frequently Asked Questions

Does this system work best during a particular session or a particular market?
No. This system can be used anytime, 24/7 and it works in any market conditions.
Can this work on Mobile Phones?
We should play games on mobile phone. But when it involves real work, I strongly suggest using desktops to trade only.

Does Forex Trading For Lunch™ System work with all brokers?
Yes, of course, you need just Metatrader 4 platform. This system uses standard indicators and should work well with most platforms.

Is Forex Trading For Lunch™ system a "robot"?
No, this is a manual trading system. The system will provide you the rules when to buy and when to sell.

I am a novice Can I use this system?
Absolutely! This system is easy to both by beginners and advanced traders. No special knowledge required at All!

I am emotional, does this system help me to trade?
This system makes this a really easy decision by taking emotion out of the equation – it gives you clear visual signals, all you have to do is to copy our signals on your account.

Can I get started with a demo account?
Yes, you most definitely can. This can be a great way to get familiar with the system.

Is this a custom Indicator
No. This system is simple because it teaches you how to use standard indicators. If you learn how to trade with this system, you can trade on any platform and on any kind of instruments.

Do I have to pay a monthly fee?
No, once you purchase Forex Trading For Lunch™, it is yours for life.

How is Forex Trading For Lunch™ delivered?
After your payment is made, you will be able to instantly download your copy of Forex Trading For Lunch™.

How many accounts can I use Forex Trading For Lunch™ with?
As many as you want. There is not a limit to the number of accounts you can use Forex Trading For Lunch™ with.

What about updates?
Your one-time purchase also includes unlimited updates.

What's minimum account to get started?
You don't need a big account to get started. That's the beauty of trading Forex.
You can get started with as little as $100

How do I install Forex Trading For Lunch™?
Forex Trading For Lunch™ comes with a simple manual that walks through the installation process.
It is as simple as copying a few files from one folder to another on your computer.
---